Celebrities love to experiment with looks: they changed their image or even their nose. But sometimes even the stars lose control of the measure and become a little similar to each other. You must admit that individuality is more important than ideal proportions. Surely, many recognize that Meryem Uzerli is going to have a new haircut. But the long hair of the star of the «Magnificent Century» was her signature feature. A small gap between her teeth made Dakota Johnson a little defenseless and so cute, and Kylie Jenner is good in any image. In general, it's up to you which of the two photos of each star in the list you like better.
1. Dakota Johnson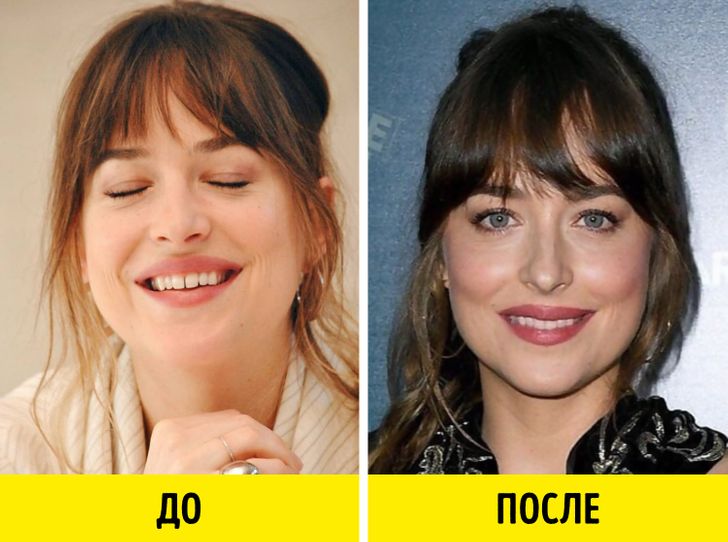 To Hollywood stars, a Hollywood smile. Dakota Johnson decided to get rid of the diastema between her front teeth But not all fans appreciated the actress's attempt to become even more beautiful.
10. Miley Cyrus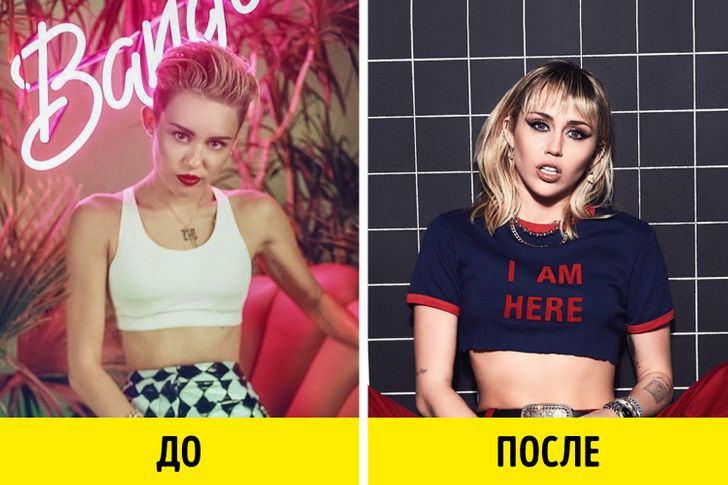 Miley Cyrus is no stranger to change, both in appearance and in her personal life. So in 2020, the star decided to designate a new hairstyle with ragged bangs and an elongated bob. Although many fans considered her short haircut to be a feature.
9. Dacre Montgomery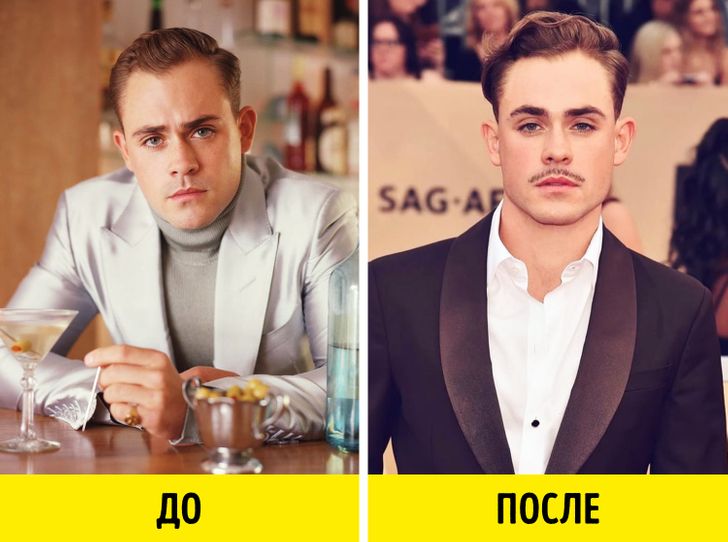 Nothing human is alien to Stranger Things star Dacre Montgomery The favorite of millions decided to experiment with the image and decorated himself with a mustache in the style of «pencil». And we think that the owner of such bright eyes does not need a mustache.
8.Nicole Kidman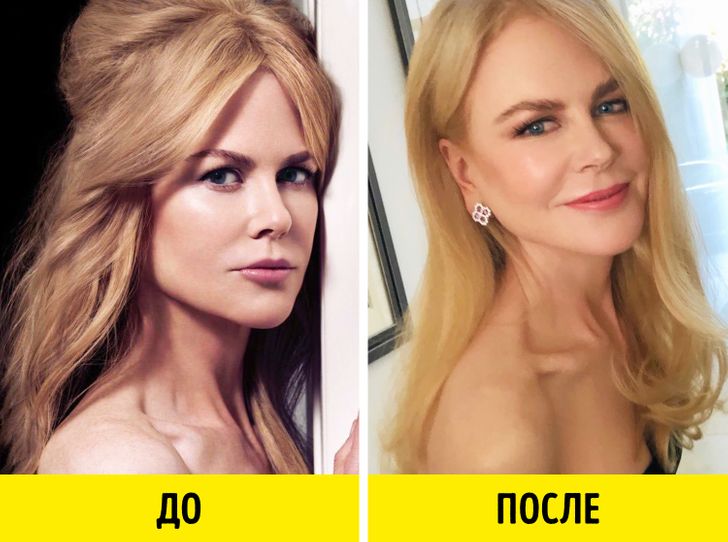 Only the lazy did not discuss how the face of Nicole Kidman has changed over the past few years. And we are confident that the Australian actress will look great at any age.
7. Courteney Cox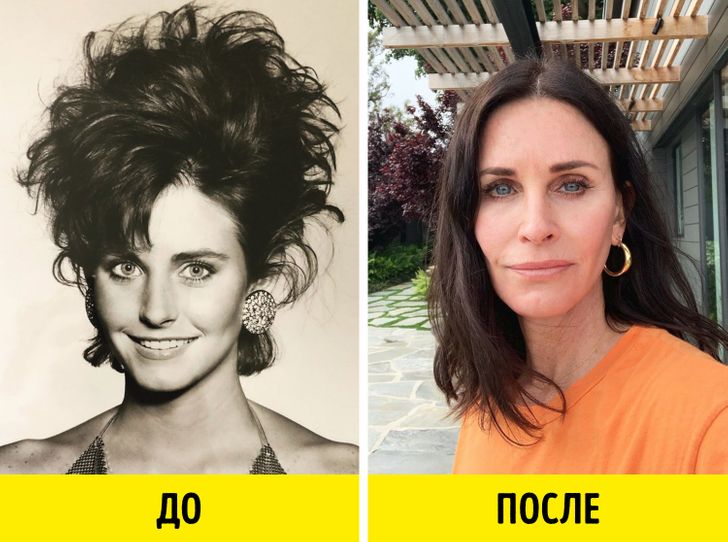 It's been 16 years since the last episode of Friends aired, and star Courteney Cox is still as beautiful as ever. Courtney, like all women, wants to stay young forever and is not afraid of plastic surgery. Jennifer Aniston's best friend has drastically changed the contour of her face, and some fans have stopped recognizing her.
6. Kylie Jenner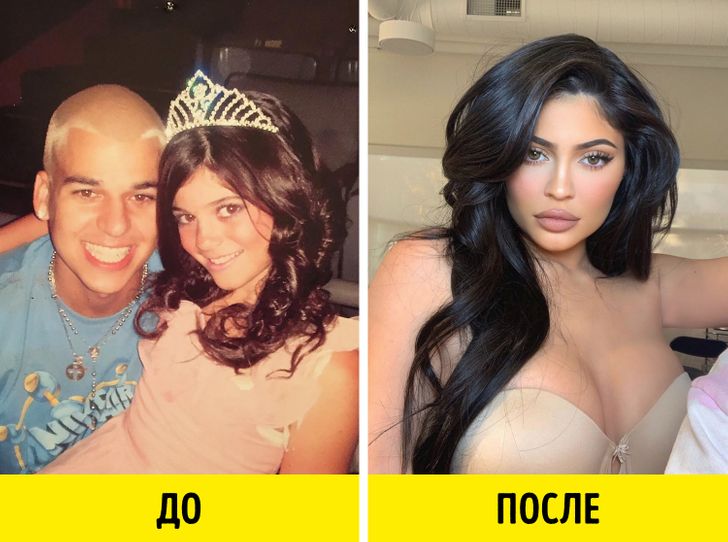 The youngest of the Kardashian sisters is not inferior to the famous relatives in love for plastic surgery and now looks a little like a cute girl from a school prom. However, it is effective and bright.
5. meryem uzerli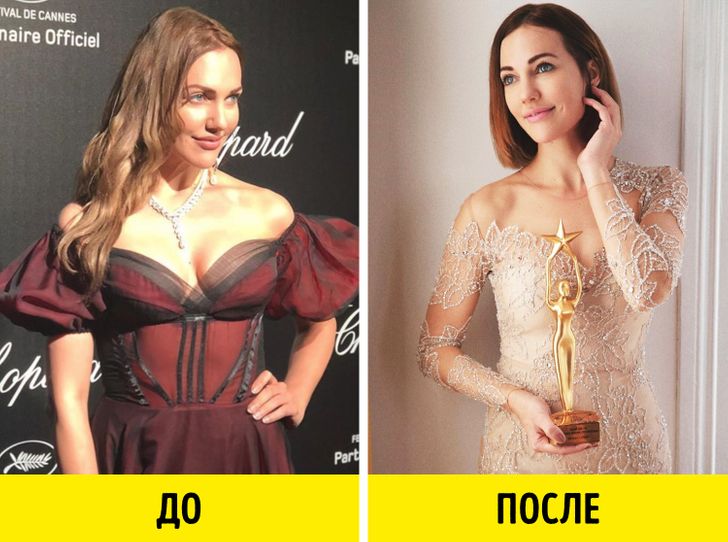 Meryem is very new image, but long hair was her highlight. I wonder what Sultan Suleiman would have to say about her new style?
4. Ani Lorak
It is worth taking a glimpse of these two photos to understand how much Ani Lorak has changed in a short time. A predatory look and a languid smile make her more mature, but not all fans are happy with the changes in the singer's appearance.
3. Heidi Montag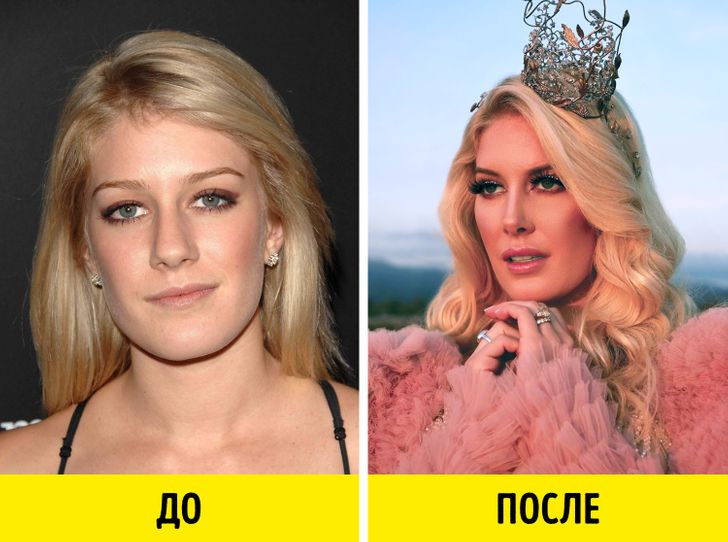 The Hollywood Hills reality star had 10 plastic surgeries done in one day in November 2009. It's bold what you say.
2. Nyusha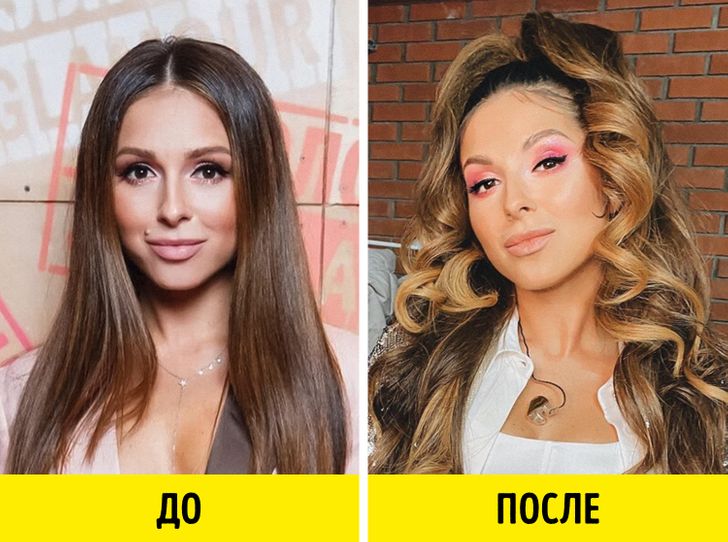 Nyusha recently removed a branded mole above her lip. According to the singer, education began to grow, and Nyusha decided to get rid of it.
1. Iggy Azalea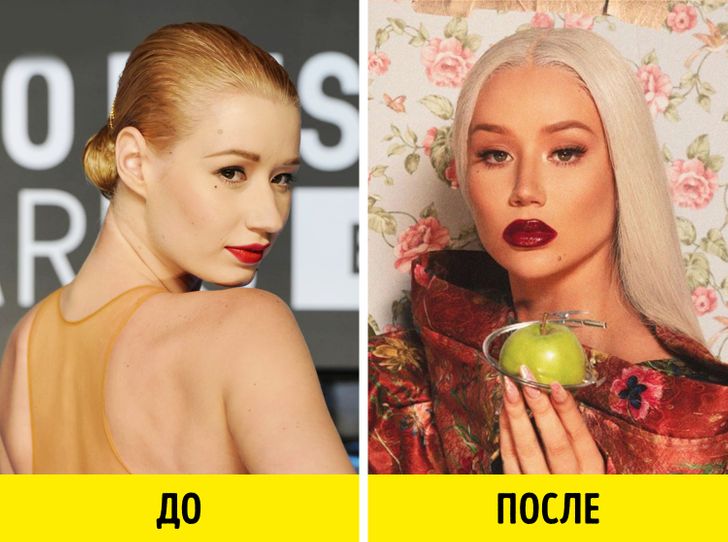 Iggy Azalea was so cute before plastic surgery, and now she is a grown-up and beautiful representative of American hip-hop.
The famous TV presenter has always been a brunette, but in 2019 she decided to change her usual image, and after a while she returned to her native dark one.
This is not to say that changes in the appearance of celebrities have had a bad effect on their careers. Rather, on the contrary, they created another reason for discussion. We're also curious what you think. Should celebrities change their image often or does it deprive them of their individuality?